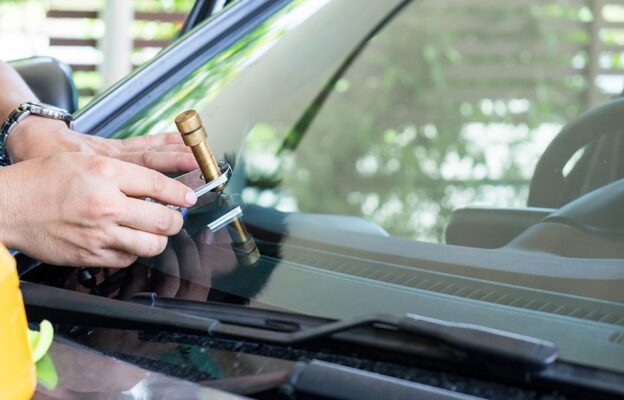 Servicing the following and surrounding cities
Corona, CA  -  Eastvale, CA  -  Norco, CA  -  Riverside, CA  -  Chino, CA
WE OFFER IN SHOP AND MOBILE SERVICE FOR ALL OF YOUR AUTO SERVICE NEEDS
Windshield Repair

Windshield Replacement

Side Mirror Replacement

Door Motors & Regulators

Headlight Restoration

Sun-Roofs

Heavy Equipment Flat Glass Replacement

RV Glass Replacement
12847 TEMESCAL CANYON RD UNIT D, CORONA, CALIFORNIA 92883
Alfredo's Auto Glass partners with Body Shops, Dealerships, and Independent Repair facilities to provide the expertise required in glass replacement without having to hire your own Certified specialist!

We help customers protect their vehicles from road damage. Our technicians possess extensive experience with windshield/glass repair. For a chipped windshield, we work with your insurance company to repair the chip before a crack emerges. Since most insurance companies waive the deductible and pay for the cost of repair on a chipped windshield, our glass repair experts can move quickly to fix the damage at little to no cost to you.
A chip can quickly become a crack requiring full replacement. Rock Chip repair will retain the windshield's factory bond, restore its integrity, and is a permanent fix. Committed to meeting all OEM and safety standards, our technicians will work quickly on your glass repair to get you back on the road with a damage-free windshield.
Our highly trained technicians use the latest technology and materials to quickly and efficiently replace your vehicle's cracked windshield or glass. We are committed to meeting all OEM, safety and regulatory standards and have a proven track record for delivering quality work..
Auto glass replacement is accepted and endorsed by most insurance companies. Simply review your policy to see if you qualify, and we will work with you to repair any windshield issues, ensuring that your vehicle looks great.
We have years of experience in the automotive detailing industry. We offer an experience and level of detail that you and your car won't forget. Our friendly and professionally trained staff have been cleaning, detailing, and protecting cars with only the highest quality of service.
We also offer a complete line of mobile services for your car, boat and yacht. If you wish for us to come to your location please contact us for pricing, we will give you a free estimate and will work within your budget needs. We will be more than happy to schedule a time and location that is convenient for you.
FREQUENTLY ASKED QUESTIONS